From Friday 01 November 2019
To Sunday 03 November 2019

Friday 01 November 2019
The AC climbing meet in Wales will be held at the Mountaineering Club of North Wales Hut which is situated approximately 800 meters off the A5 at Grid Ref:  700604 , this is about a 10 minute drive from Betws y Coed.  You can drive up to the hut carpark which is within 300 meters of the hut with room for about 6 or 8 cars.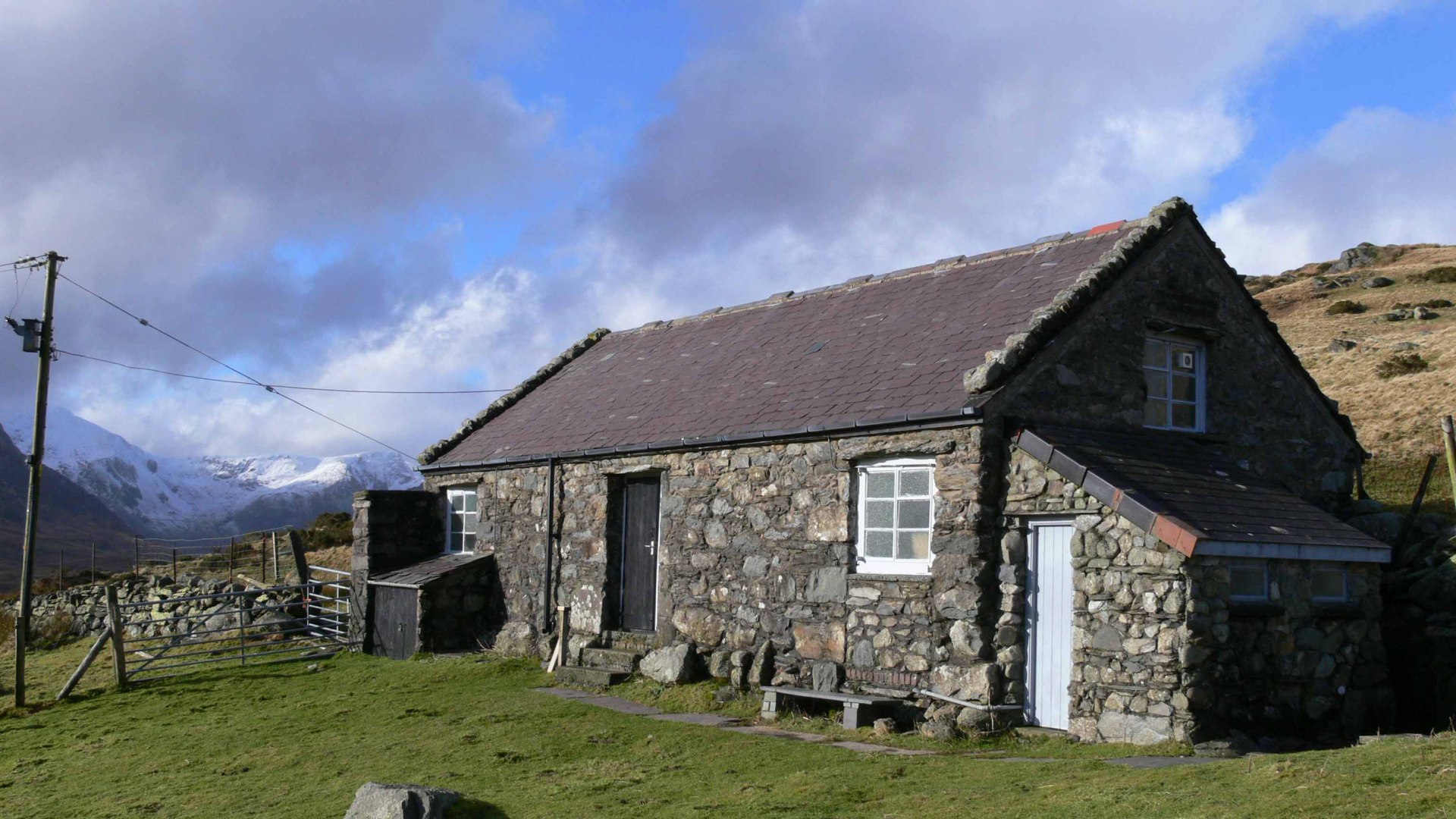 It's described by the club as a true "mountain hut" with the advantage of being high above and also well away from the road but with a good electric supply.
There's space for up to 15 people distributed in two dorm rooms, a kitchen, communal dining / relaxing room and a drying room.
Facilities at the hut include, fresh water supply direct from the hills to the rear of the hut, ladies and gents flushing toilets, full electric lighting/heating and a fully equiped kitchen.
More information about the hut can be found here: http://mcnw.org.uk/the-hut
Cost is around £25 per person for the weekend, but this price may vary depending on the number of attendees.
If you let me know how you plan to travel to Wales we can try to coordinate lifts and pickups. For those that are interested we could have a communal meal on the Saturday evening.
I've put together a list of Alpine Club first ascents in the area that haven't seen much attention in recent times. Hopefully we'll have time to show them some time over the weekend, but please don't feel restricted to these routes. I'll also bring along copies of archive material for anyone that might interested in the members highlighted, and see what sort of things the library holds.
Highlights include routes by the following:
O. G. Jones
G. Mallory
I. A. Richards
D. Pilley
C. Kirkus
More to follow.
To book please email Nigel Buckley This email address is being protected from spambots. You need JavaScript enabled to view it.