Tuesday 19 November 2019, 07:30pm

Tuesday 19 November 2019
On 6th June 2018, Malcolm Bass, Guy Buckingham and Paul Figg made the first ascent of Janhukot (6805m) in the Garhwal region of the Indian Himalaya via the south west buttress onto the south ridge. This remote and difficult to access mountain lies beyond the well-known peak of Shivling (6543m), at the end of the long Gangotri glacier.  Guy will be describing the trip, including the moment when Malcolm partly fell through the corniced and unprotectable ridge to look 1.5km down the East face!  
Approaching the South Ridge - Guy Buckingham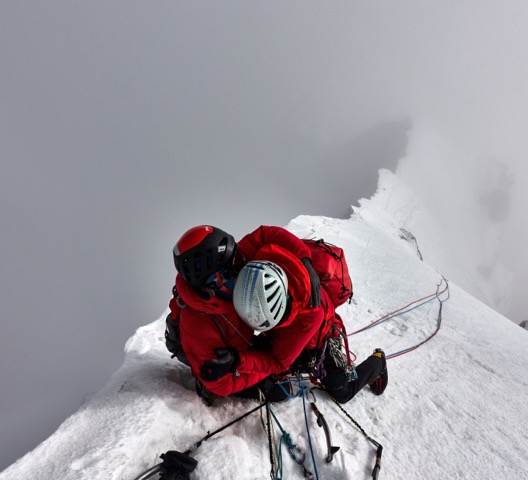 Malcolm Bass and Paul Figg celebrating reaching the Summit of Janhukot - Guy Buckingham
Venue:  The Redpoint Climbing Centre, Bristol
Lectures free to AC & ESC members.  Members' guests and BMC members are welcome to attend for a donation of £5 to the Montane Alpine Club Climbing Fund.
Doors Open:   Lectures start: 7.30pm  
Come for a climb or social hour with bar food from 6.30pm