The Alpine Club owns a large collection of mountain art and photography, formed from donations by members, artists and generous collectors. We are keen to make our collection as available as possible to the public and, in addition to our regular programme of exhibitions, we also offer several ways for you to purchase or license copies of these sublime works.

Whether you're a researcher who wants to inspect a specific image, a media professional in search of historic footage or a lover of mountain art looking to decorate your walls, our team of volunteers are here to help. 
Photography
Sandy Irvine on the 1924 Expedition to Mount Everest
The Alpine Club Photo Library extends from the birth of alpinism in the 19th century all the way up to the present day and includes images from some of mountaineering history's most famous expeditions along with a small selection of film footage. If you are searching for a specific image or would like to gain a better idea of our collection, please contact our Photos Team at This email address is being protected from spambots. You need JavaScript enabled to view it.. They will be able to assist you with licensing digital copies from our collection.
Paintings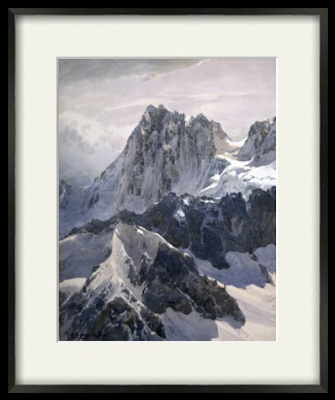 A portion of the Club's artistic collection is available to view on-demand via ArtUK. These high-quality stills, produced from the original works, are also available to purchase as framed prints via the ArtUK website. The funds raised from sales go back into the Alpine Club Library, enabling us to preserve and curate our collection.
A larger sample of our collection can also be viewed on The Watercolour World, but TWW does not currently offer an option to purchase prints of these works.
Alpine Club Shop
If you're in the market for something smaller by way of a gift or memento, our shop includes greeting cards and calendars featuring photos and paintings from our collection, as well as pieces from contemporary mountain artists.
Also available for purchase is 'The Artists of the Alpine Club', a compendium of AC artists and their works, compiled and written by Peter Mallalieu and featuring some of the finest examples from our archive.
Researchers
Finally, if you are not looking to purchase a work, but would like to see an image or painting from our collection for research purchases, you can always reach out to our librarian at This email address is being protected from spambots. You need JavaScript enabled to view it.. They will be able to direct you to the appropriate department and/or arrange a viewing.